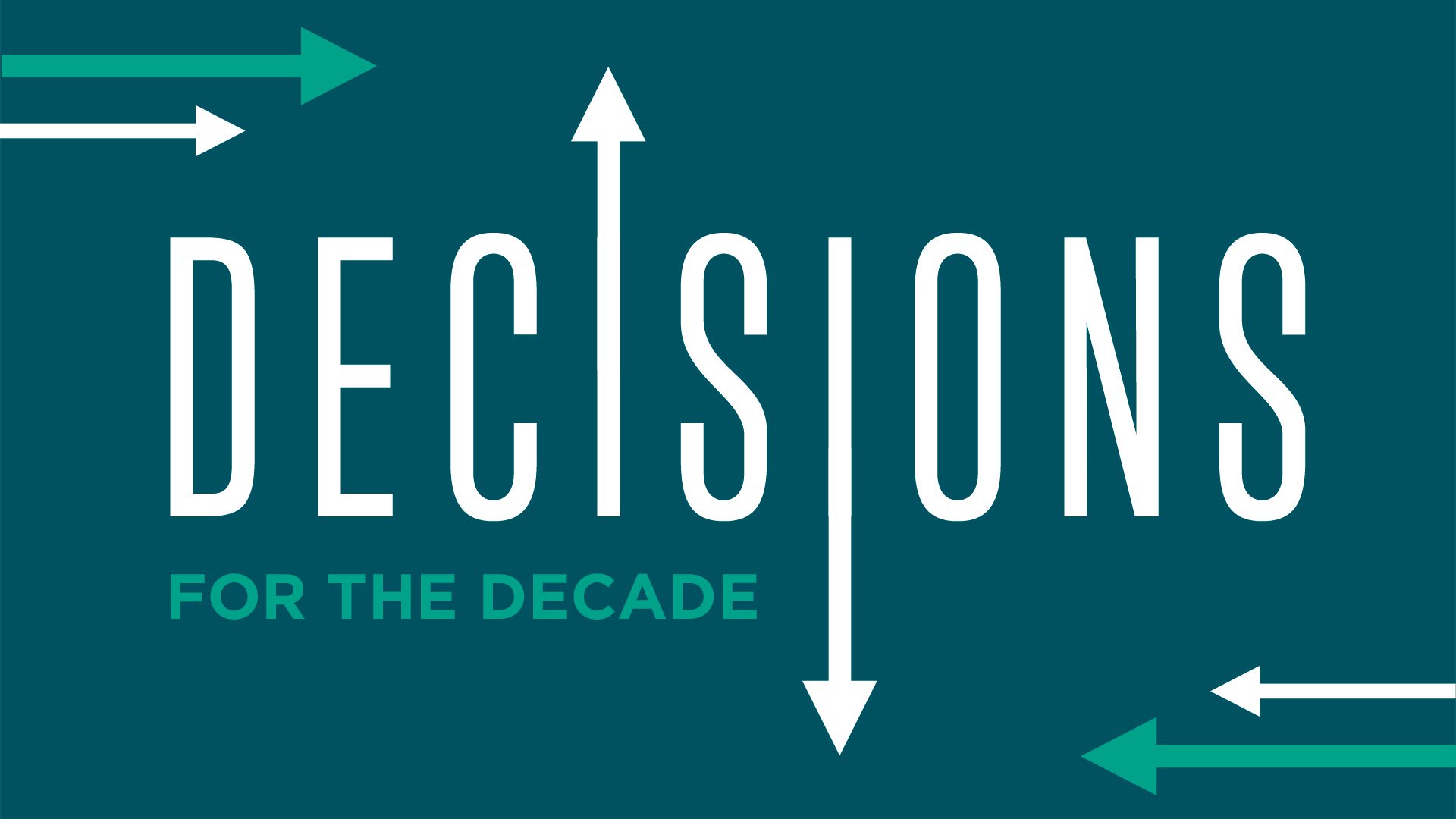 Many people over estimate what they can accomplish in one year, while underestimating what they can accomplish in ten. Through this series we learn how to make decisions, not only for our personal lives, financial, and relational health, but also spiritual well-being.
How Does God Spell SUCCESS
May 3rd, 2020
Success is the continual implementation of the ways of God for your life. God wants you to flourish physically, relationally, financially, emotionally, spiritually, and vocationally--no matter the climate, crises or culture!
God's Plan for Physical Health
God's Plan for Financial Blessing
Getting Past the Paralysis of Panic
Determining Divine Direction
March 08th, 2020
Life is the culmination of the choices we make. Each step on the path affects our trajectory, either towards or away from our God-given destiny. Obstacles can trip us and even turn us away from our desired goal.
Take a moment to "ponder the path of your feet." If you are off track, repent and let God order your steps once again.
Stop Drifting and Be Directed
March 1st, 2020
In this sermon we will get into the nuts and bolts of getting on the path of God's blessing. This is often called "God's will." It may seem elusive at times, but in actuality God desires each of us to be filled with the knowledge of His will. He does, however, test our resolve. The reward of waiting upon God in these dark patches on the path is incalculable. 
How Can I Make It to the Promised Land of Blessing
February 16th, 2020
Decisions must be made in the will of God to secure God's approval. But, there's more than just approval — there's blessing. This is the difference between wandering in a desert for 40 years and living in the land where milk and honey flow.
February 9th, 2020
Our main problem is not decision making, but being short-sighted in our vision. We overestimate what we can accomplish in a year — and underestimate what could be done in a decade. 
With 2020 still young, will you consider where you might be in 2030? What decision could you make this year that would put you where you want to be in ten years?
GraceWay is here to help you make God the center of this process. Only then can we be truly blessed.